Breaking Barriers - Building Resilient Enterprises of the Future
AWS ExecLeaders is an exclusive in person event at the JW Marriott Sahar in Mumbai. The event brings business leaders and technology innovators together to explore the theme of 'Breaking Barriers'. You'll hear from those leaders who are pushing the boundaries to disrupt their organizations, and their own ways of working, to innovate and thrive.
We'll explore the fundamental elements that have allowed some of the most innovative names in business today to optimize their organizations. You will discover what it took for these leaders to redefine norms in their businesses, shatter glass ceilings, and uproot entrenched ways of thinking and behaving to drive efficiencies and deliver better outcomes for their customers.
What you can expect on the day
The AWS ExecLeaders event allows you to create your own event experience. The event takes place in a dedicated event space with hangout areas for you to connect with AWS experts and your peers.
Executive led agenda
Hear a careful blend of technology and business sessions to influence positive change within your business.
Networking lounge
Connect and build relationships with your peers from similar or adjacent industries.
Ask a Strategist
Speak 1:1 with our Enterprise Strategy team, and gain valuable feedback and insights.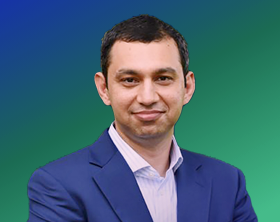 Puneet Chandok
Vice President, AWS India and South Asia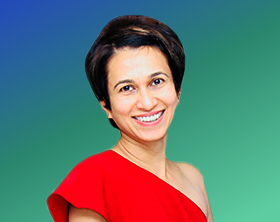 Vaishali Kasture
Director & Head - Enterprise, Mid-market & Global Businesses, AWS India & South Asia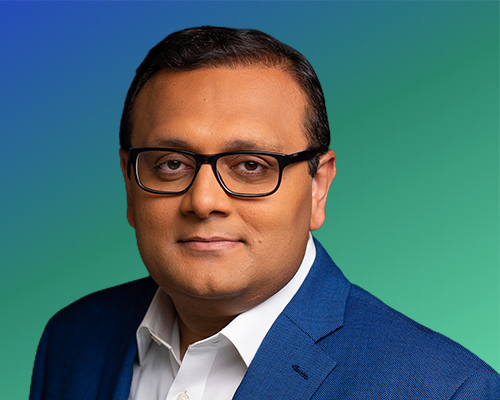 Ishit Vachhrajani
AWS Global Director of Enterprise Strategy and former CTO of A+E Networks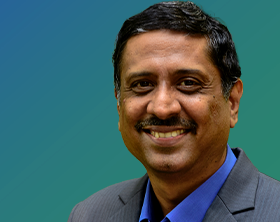 Ramesh Lakshminarayanan
CIO & Group Head - IT, HDFC Bank Limited
Sathish Gopalaiah
President, Consulting, Deloitte South Asia
Agenda
5:00 PM - 5:30 PM
Registration and Networking
5:30 PM - 5:45 PM
Welcome Address
Resilient Enterprises for an Explosive Future: Runway to a $7tn economy by 2030

Speaker:
Vaishali Kasture, Director & Head - Enterprise, Mid-market & Global Businesses, AWS India & South Asia
5:45 PM - 5:50 PM
Breaking Barriers
5:50 PM - 6:20 PM
Keynote - Breaking Barriers:
How are organisations breaking norms (beyond technological) in their industries? What are the business benefits for those who are making these leaps forward?

Breaking Barriers will feature leaders who are the taking the opportunity to strengthen their organisations with investments in talent, skills, culture, technology, sustainable operations and diversity. These leaders are true groundbreakers in their respective fields.

Speaker:
Ishit Vachhrajani, AWS Global Director of Enterprise Strategy and former CTO of A+E Networks
6:20 PM - 6:30 PM
Breaking Barriers - Innovation Spotlight
6:30 PM - 6:40 PM
Breaking Barriers - Innovation Spotlight
6:40 PM - 6:50 PM
Breaking Barriers - Innovation Spotlight
7:00 PM - 7:45 PM
Panel Discussion - Courageous Leadership in Uncertain Times
Rethining the way we lead through change and transformation during challenging times. The need to build resilience, to sense and pivot, create and find new opportunities amongst continued disruption

Moderator:
Ishit Vachhrajani, AWS Global Director of Enterprise Strategy and former CTO of A+E Networks

Pannelist:
Puneet Chandok, Vice President, AWS India and South Asia
7:45 PM - 7:55 PM
Discussion Summary

Speaker:
Ishit Vachhrajani, AWS Global Director of Enterprise Strategy and former CTO of A+E Networks
7:55 PM - 8:20 PM
Breaking Barriers to Lead in an Uncertain World

Speaker:
TBD
JW Marriott Sahar, Mumbai
Chhatrapati Shivaji International Airport, IA Project Rd, Navpada, Vile Parle East, Vile Parle, Andheri, Maharashtra 400099
Registration Form
Registration Closed*