AWS is the best place to build modern applications

Today's applications need to scale quickly, ensure availability, handle terabytes of data, and respond in milliseconds. We call these applications "modern" and they cover an expanding range of use-cases, including web and mobile apps, backend services, data processing, and machine learning. Modern applications are built with modular architectural patterns, serverless operational models, and agile developer processes. They allow you to innovate faster, reduce risk, accelerate time to market, and decrease your total cost of ownership (TCO).

Join us for Tech-Tuesdays, a series of virtual sessions that will address how to build and operate modern applications at scale across your organization. The event covers topics including building serverless SaaS Solutions on AWS, modernizing your Data Strategy, applying MLOps at scale and improving the observability of your modern applications on AWS. Whether you have a specific business outcome in mind or you are just exploring, these sessions will help you accelerate your modernization journey.

Empowering system engineers and application developers to be proficient with monitoring and observability, helps develop a culture of data-driven decision-making and improves overall system debuggability, reducing outages. In this session, learn the keys to effective implementation of monitoring and observability to achieve operational excellence and meet business objectives.

This session dives into AWS services and instrumentation to collect, metrices, logs and traces that enable you to collect and analyze data from applications and infrastructure so that you can understand their internal states and be alerted to, troubleshoot, and resolve issues with application availability and performance to improve the end-user experience.
Why Attend?
Move beyond the hype and learn from AWS AI/ML experts and customers who have successfully applied machine learning to achieve fast, efcient, measurable results
Get best practices and insights on how to build Serverless SaaS Solutions on AWS
Hear from industry leaders about the need for a modern data architecture
Get expert tips on how you can empower your system engineers and application developers to be proficient with monitoring and observability of your modern applications.
Featured Speakers

Praveen Jayakumar
AI/ML Specialist Solutions Architect
AISPL
Dhammika Sriyananda
Senior Partner Solutions Architect, SaaS Factory
AISPL

Prafulla Wani
Analytics Specialist SA
AISPL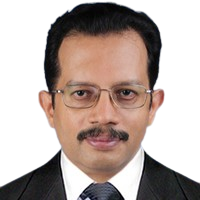 Krishna Kumar Gopinathan
Senior Solutions Architect
AISPL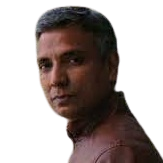 Dipayan Sarkar
Senior Analytics Specialist Solutions Architect
AISPL