Today's pharma industry is facing an unprecedented level of global competition, uncertainty, and an increasing number of risks. Pandemic has an evident impact on the economy at a large scale wherein the various processes of businesses have been disrupted. Enterprises have seen fractures across their supply chain and market at large. Inflation has played havoc & has further added to the pressure across industries.
An increasing number of companies are re-pivoting their transformation focus to help them leapfrog across topics like enhancing customer-centricity, reimagining supply chain, defining their strategy in enabling sustainability and identifying key digital capabilities that can unlock new operational efficiencies.
Join us for the exclusive roundtable with C2FO, which will bring together key industry leaders to share their experiences and best practices across these hot topics.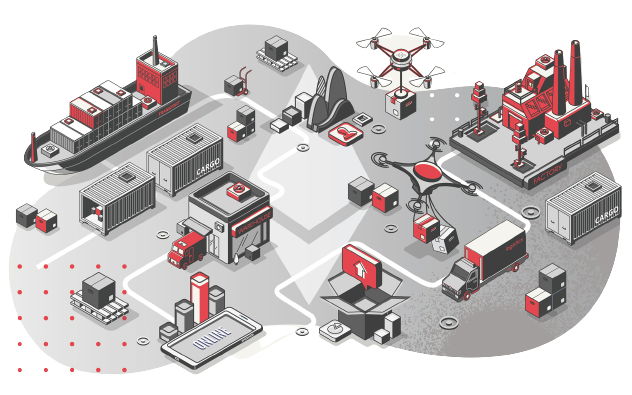 C2FO is working to deliver a future where every company in the world has the capital needed to grow. As the world's largest marketplace for working capital, C2FO operates in more than 180 countries and has provided funding of over $200 billion (and is tracking to clock $1 trillion in the next 4 years). We are an award-winning financial technology company, providing a platform that allows corporates worldwide to pay their suppliers early in return for a dynamically negotiated cash discount. C2FO's ability to create a seamless match between accounts receivable (AR) and accounts payable (AP) has enabled efficiency in providing working capital between suppliers and buyers while mitigating risk. 96 of the Fortune 100 companies are C2FO customers. C2FO has continued its global expansion in recent years, with transactions in over 41 currencies and operation centres in the United States, India, the United Kingdom, Australia and China.

To Know more visit www.c2fo.com
What can the participating audience expect from this event?
What is top finance and other strategies that can unlock value in Pharma industry Supply Chain ecosystem?
What are some best-in-class strategies across other industries on finance & supply chain transformation that can be cross leveraged by Pharma leaders.
How can unlocking value in Supply Chain enhance your organization's agility around further realizing your Sustainability strategies?
Who are best to attend?
CXO, Head, VP, Director
Agenda
Time(IST)
Topic
06:30 PM
Registrations and Refreshments
07:00 PM
Opening Remarks by C2FO

Raj Katari,

Senior Director – Enterprise Sales,

C2FO

07:20 PM
Panel Discussion 1 - Unlocking value in your Supply Chain by deploying Finance & other key transformational strategies

What is their core strategy for strengthening the Supply Chain? How is this evolving? What new value can it unlock?
Share some industry examples & best practices. How best to go about this?

Neha Tyagi,

VP & Regional Head- West,

C2FO
Rahul Deshpande,

Supply Chain Finance Director,

GSK
Ravi Prakash,

VP - Global Head of Logistics & Supply Chain Excellence,

Dr. Reddy Labs
Nikunj Desai,

Head Global Supply Chain,

ACG Worldwide
Rahul Kedia,

CFO (Head - Finance, Supply Chain and IT) & Company Secretary,

Roche
07:55 PM
Panel Discussion 2 - From commitments to actions: Role of Supply Chain & Finance in Sustainability



How does unlocking value in Supply Chain enhance your organization's impact around Finance transformation and further enabling Sustainability strategies?



Raj Katari,

Senior Director – Enterprise Sales,

C2FO
Prasad Deshpande,

Head of Supply Chain & Engineering,

Biocon
Arunabha Raychaudhuri,

Senior Director & Head Supply Chain Management,

Dr. Reddy Labs
Robin Sen,

Senior General Manager, Finance Transformation and IT PMO Lead,

Sun Pharma
08:25 PM
Q&A / Feedback
The Westin Mumbai Powai Lake

2 & 3B, near Chinmayanand Ashram, Powai, Mumbai, Maharashtra 400087
Submit Your Invitation Request