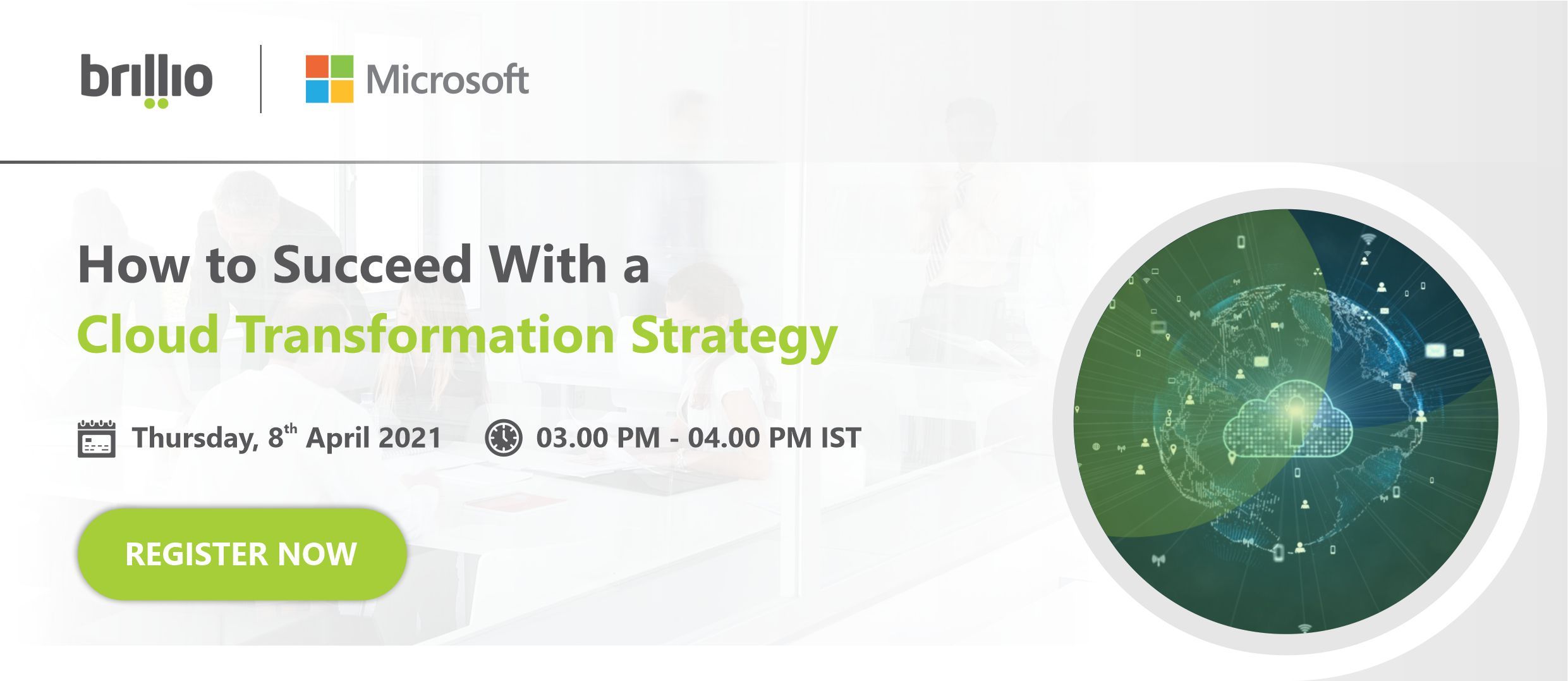 As companies look ahead to a post-pandemic era, switching to the cloud has become imperative. A Gartner study revealed that the cloud market is estimated to grow by 18% in 2021 due to the COVID-19 disruption.

With the rules of business getting a major overhaul, nimble organizations that can pivot rapidly will become the leaders in the emerging new world order.

Join us at an exclusive session where tech leaders from the industry discuss a detailed analysis of solution options and migration strategies. Uncover key learnings from the industry that will empower you on your digital transformation journey.


Registration Form
KEY AREAS OF FOCUS:
• Key steps to prepare for cloud migration.
• Identify if a Horizontal or Vertical focused systems migration strategy is best suited for your business.
• Identify Performance Optimization and Business Continuity options.
• Discover how Azure is driving down IT infrastructure costs.
• Learn about Brillio's cost optimization solution with One Cloud, our proprietary platform to accelerate cloud adoption.
• Leverage Brillio's expertise in delivering Privacy and Security Compliance on Azure – the most comprehensive compliance coverage of all CSP
During these 60 minutes of our information-packed session, Microsoft & Brillio will present a unique blend of shared experience, knowledge, guidance, and industry expertise