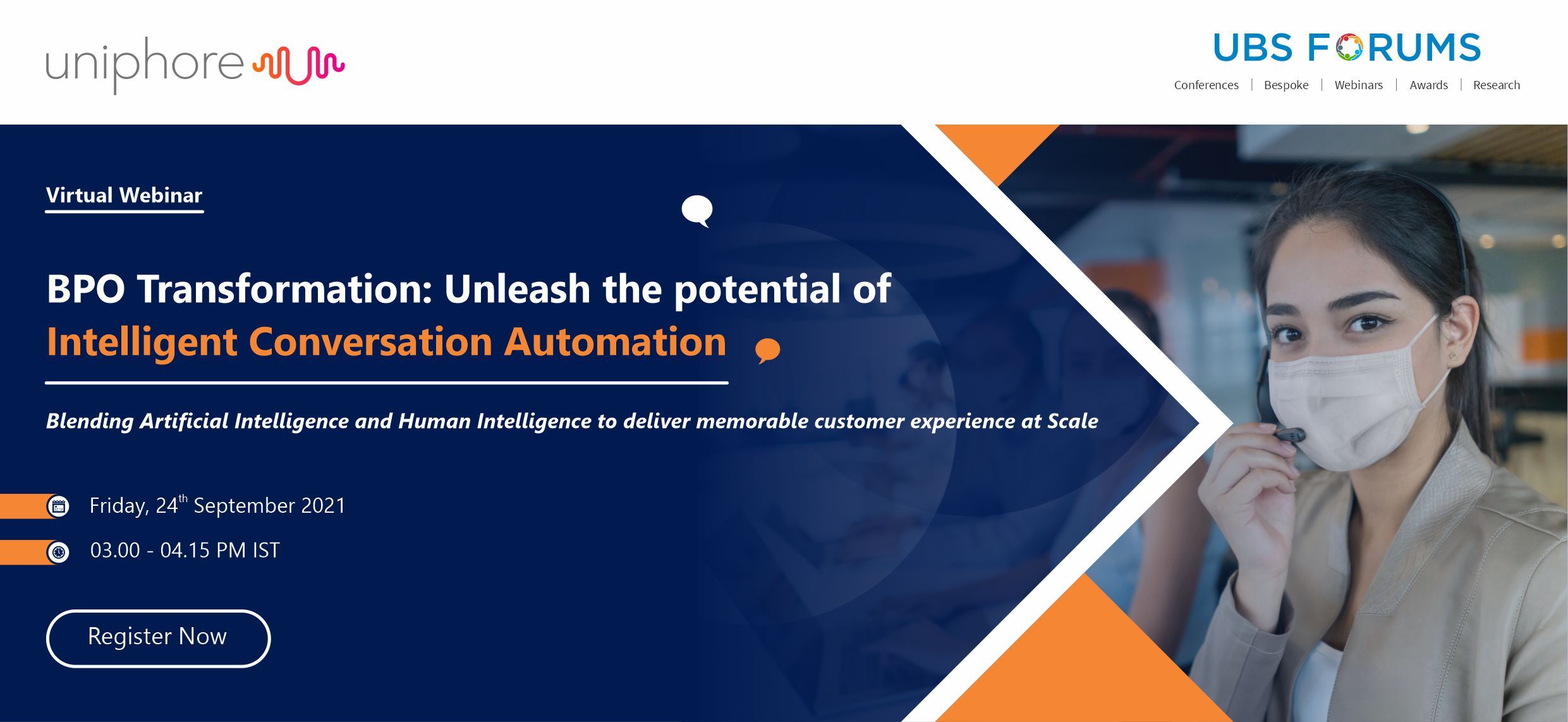 The new normal is acting as a catalyst for the rapid transformation of the traditional BPO model. It is shining a light on how flexible outsourcing partners have been with their clients when conditions change rapidly and how far along the digital journey they have ventured. Where outsourcing lacks preparedness and flexibility, the customer may end the relationship and perhaps take work back in-house. Equally, there will be cases where providers are lauded for their practical approach.

Delivering superior customer experience is a strategic priority and imperative today; Simultaneously, it is critical to have human-to-human interaction; automation can help improve performance, increase agent efficiency, and lower costs.

Leveraging Artificial Intelligence (AI) and Natural Language Understanding (NLU) across multiple languages and channels, including interactive voice response (IVR), web, and mobile, can help in predicting customer's intent and sentiment and deliver a personalized experience.

Join us for this virtual webinar to explore how Intelligent conversation automation work with your agents to unlock value through technologies such as analytics and automation and how it leads to improved customer experience & workforce effectiveness.
Registration Form
Key Learnings
1) Embracing automation - Delivering new business capabilities and enhancing the value of services in the BPO industry.
2) Explore more about intelligent conversation automation and its potential benefits for contact centres
3) Automate and lower the cost of customer service, deflecting transactional interactions from higher-cost channels to conversational self-service.
4) Enable complete automation of agent after-call work summaries and dispositions to improve agent performance and efficiency with increased accuracies.
5) Leverage AI to predict customer sentiment and intent. Increase first contact resolution (FCR) and enhance customer experience.
6) Key strategies and considerations for implementation of conversation automation in contact centre
Register Now
© Copyright 2021. All Rights Reserved By UBS Forums