The pandemic has accelerated the growth in online shopping as more people are making purchases from home. To thrive and grow in this highly competitive market, as an e-commerce store, you need to build loyal customer relationships. The best relationships are built on trust. Your customers trust you with their data - personal, demographic and financial data. And, your success depends on maintaining their trust by protecting their data and keeping them coming back. However, with a recent string of breaches, customer trust is on shaky ground.

Join us for the 9 Edition of IBM Security Presents Cyber Talk Series,to hear how, as e-commerce and e-tailers, you can put security everywhere to:
Protect the crown jewel - your customer data - against threats, and leverage encryption to address compliance requirements.
Analyze network data in real-time to uncover an attacker's footprints and expose hidden security threats.
Featured Speakers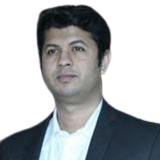 Tushar Haralkar
Digital Trust Leader

IBM Security India-South Asia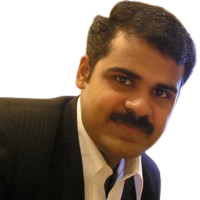 Pradeep Vasudevan
Threat Management Leader,

IBM Security, India-South Asia