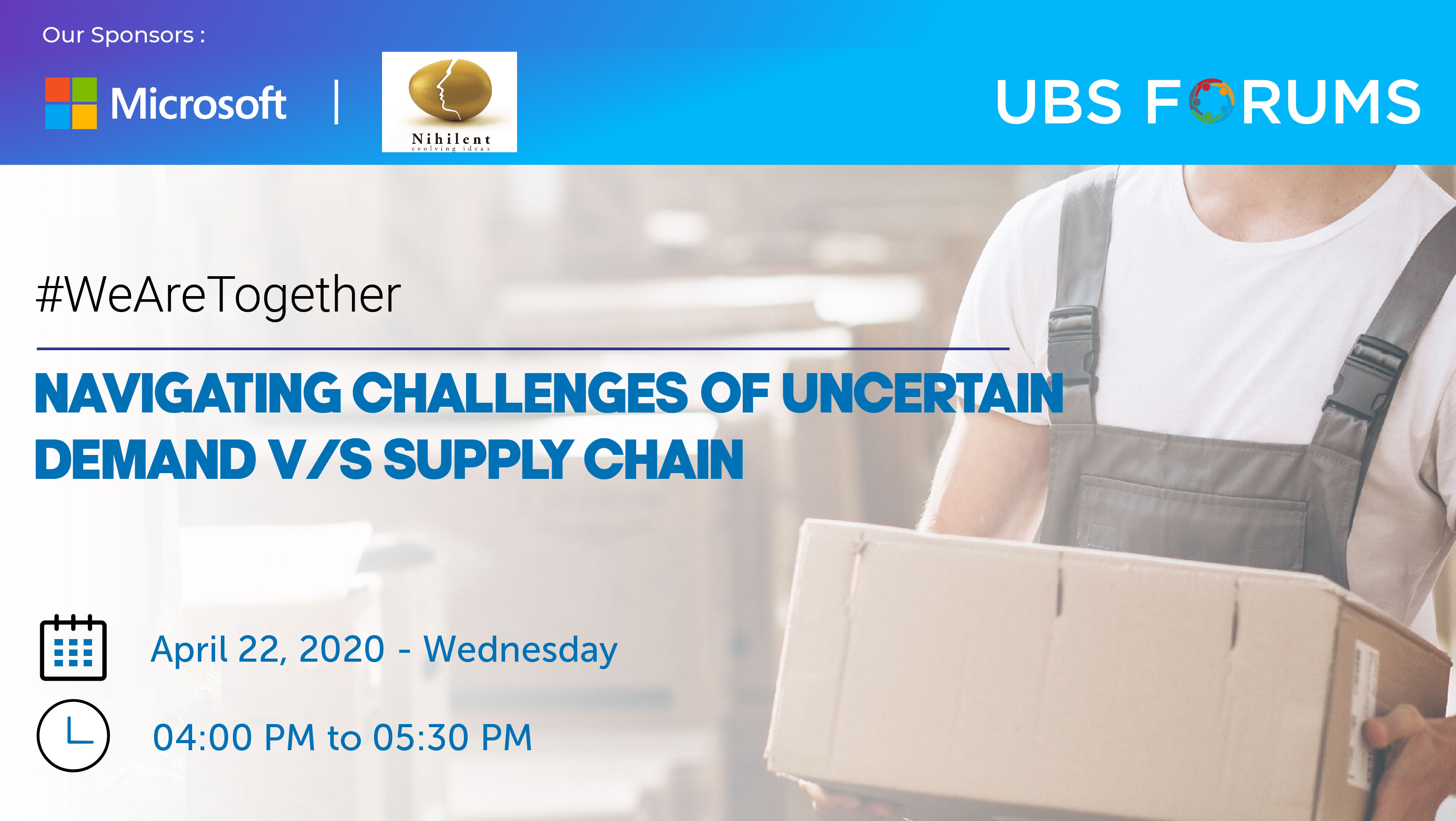 The quick, worldwide spread of the Coronavirus over a relatively short period of time is having a significant impact on businesses across the globe, including Retail industry. While some retailers are experiencing unprecedented demand surge, others are witnessing shrinking sales numbers at this current juncture. Capacity to predict demand accurately is the key to adapt to the present uncertain situation. Higher forecast accuracy not only ensures on-shelf availability of product with reduced inventory, but also simultaneously manage the firm's cash flows more efficiently.

Join us for this exclusive webinar where senior industry leaders will be sharing their insights on how to manage retail operations more efficiently in this uncertain time.

What to expect?
Overview of the evolving retail landscape & business challenges
Segmentation of SKUs for devising store and category specific response
Demand forecasting using advanced analytics
Develop pricing strategy by analysing demand and price sensitivity
Register Now
At Microsoft we are committed to protecting your privacy. Microsoft uses the information you provide on this form to notify you of important information about our products, upgrade and enhancement, and to send you information about others Microsoft products and services. Microsoft will not share the information's you provide with third parties without your permission except where necessary to complete the service or transaction you have requested or as required by law. Microsoft is committed to protecting the security of your personal information. We use a variety of security, technologies and procedures to help protect your personal information from unauthorized access, use or disclosure.
Your personal information is never shared outside the company without your permission, except under conditions explained above. If you believe that Microsoft has not adhered to the statement, please contact Microsoft by sending mail to valid email address or postal mail to Microsoft subsidiary postal address.