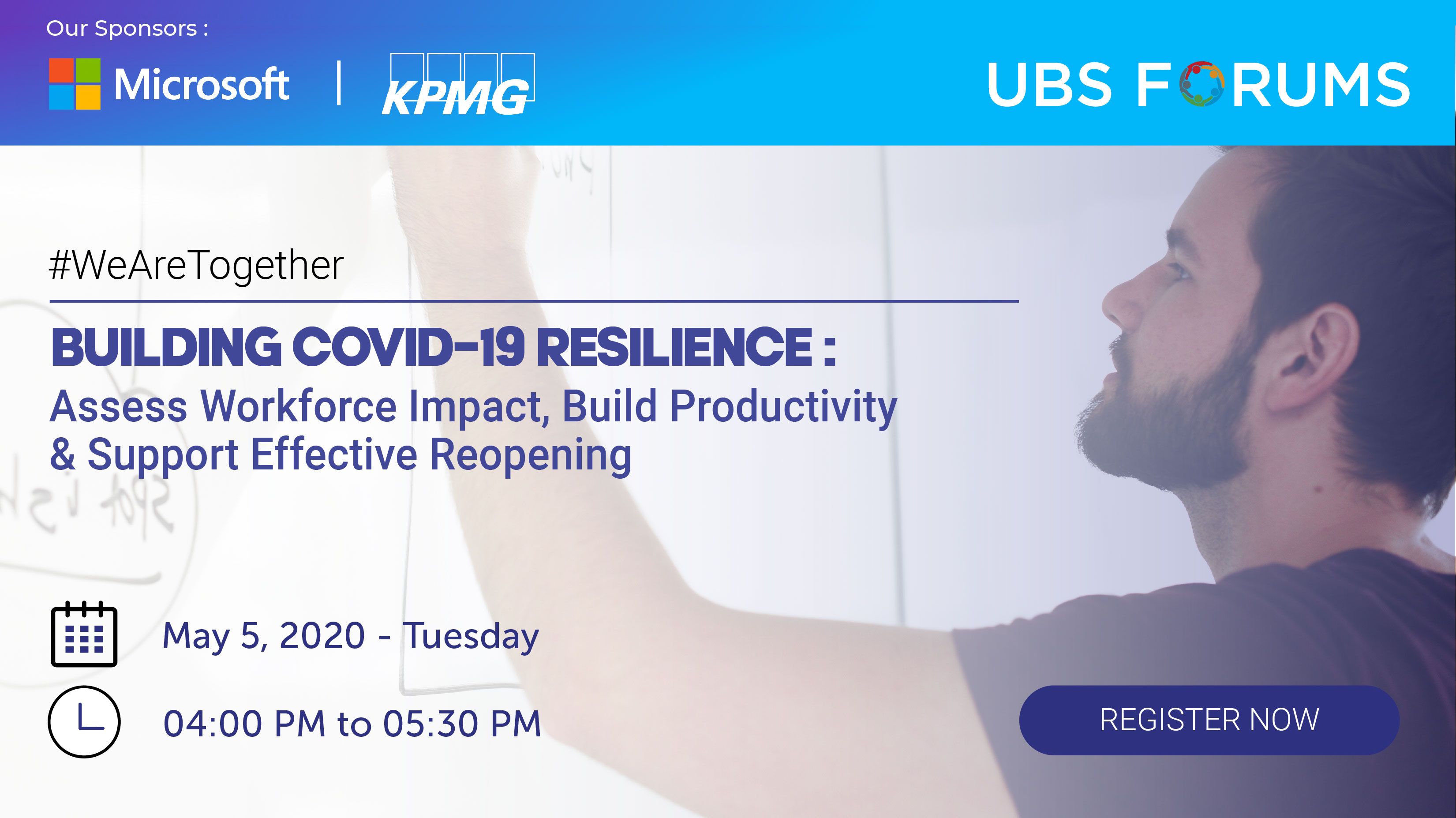 Over the last several weeks, COVID-19 has had a devastating effect on the world. These troubling times have posed some difficult questions to organization leaders:

Do you have sufficient visibility into your employee health index? – Into your employee base and their risk exposure, specifically in the times of this grave contingency?
Are you confident of the precision and accuracy of your employee's reconnaissance machinery? – including a correct assessment of employees' availability, utilization, health parameters, learning, sentiment etc.
Are you equipped to execute a robust and comprehensive Covid-19 impact assessment? – having a 360 degree view of your risk zones to ensure that your resources aren't spread too thin
Are you concerned that your employees are less connected and more fragmented? by not having visibility into your workforce collaboration pattern during forced remote working scenario
Are you enabled to identify any hidden capacity pockets and any overworked groups of employees? having clear employee wise view of change in workweek of your workforce
With near zero visibility, organizations are battling to put in place, methods of having a clear visibility into workforce impact, during the COVID-19 Pandemic.

Join us for this exclusive webinar where Senior Industry Leaders will be sharing their insights on how organizations can equip themselves in the current crisis situation and plan effectively for the next phase of graded reopening
What To Expect?
360 Degree Visibility Into Risk Exposure

– employee proximity to hotspots, health / symptoms monitoring etc.
Look Beyond The Status Quo & Plan In-time

– plan for a post COVID lockdown / extended WFH scenarios – all possible environmental risk scenarios
An Effective Covid-19 Battle Plan

– identify areas with maximum impact and focus resources where needed
Provide Operational Respite

– build major automation from data collection to reporting and exceptions management – point of activating chain of commands.
Register Now
At Microsoft we are committed to protecting your privacy. Microsoft uses the information you provide on this form to notify you of important information about our products, upgrade and enhancement, and to send you information about others Microsoft products and services. Microsoft will not share the information's you provide with third parties without your permission except where necessary to complete the service or transaction you have requested or as required by law. Microsoft is committed to protecting the security of your personal information. We use a variety of security, technologies and procedures to help protect your personal information from unauthorized access, use or disclosure.
Your personal information is never shared outside the company without your permission, except under conditions explained above. If you believe that Microsoft has not adhered to the statement, please contact Microsoft by sending mail to valid email address or postal mail to Microsoft subsidiary postal address.