We are honoured to invite you to as an esteemed panellist at the inaugural edition of The Artificial Intelligence for IT Operations (AIOps) Conversation, presented by IBM. The series, a first of its kind, aims to bring prominent IT leaders in an open discussion with IBM Experts on pertinent AIOps topics impacting the industry today. The topic of discussion for this edition would be "Apply Intelligent Automation to IT Operations''
Today, most organizations are transitioning from a traditional infrastructure of separate, static physical systems to a dynamic mix of on-premises, managed cloud, private cloud, and public cloud environments, running on virtualized or software-defined resources that scale and reconfigure constantly. Applications and systems across these environments generate a tsunami of data that keeps growing. In fact, Gartner estimates that the average enterprise IT infrastructure generates two to three times more IT operations data every year.
Traditional domain-based IT management solutions can't keep up with the volume. They can't intelligently sort the significant events out of the crush of surrounding data. They can't correlate data across different but interdependent environments. And they can't provide the real-time insight and predictive analysis IT operations teams need to respond to issues fast enough to meet user and customer service level expectations. In today's technology-driven landscape, even the smallest IT outage can have a massive impact on an enterprise's business. IT leaders believe that the biggest challenges of downtime are lost revenue, lost productivity and negative impact on their reputation. Applying AI and Automation to IT operations, and using collaboration tools, can help enterprises successfully navigate these challenges.
Join the AIOps conversation to share how AIOps can help transform IT operations to improve efficiency, save costs and set ITOps teams up for success. We believe your voice would be a valuable addition to the session. It will be great if you can confirm your participation and enable us to plan the event accordingly.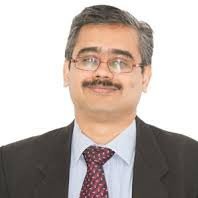 Siddhesh Naik
Business Unit Executive, Automation and Data & AI
IBM India and South Asia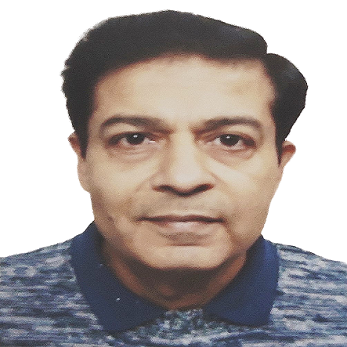 Mukesh Sethi
Senior Technical Manager


IBM India and South Asia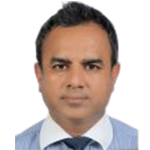 Shashi R Kumar
Business Leader Automation and Data & AI
IBM India and South Asia
Vikas Budhiraja
Segment Leader Integration and AIOps
IBM India and South Asia
Embrace AI and Automation to innovate faster, reduce operational cost and transform IT operations
AIOps adoption journey, benefits and how it is being used by industry peers
Reduce the operational risks of cloud migration and a hybrid cloud approach with AIOps
Gain the visibility and automation which IT needs to support DevOps without a lot of additional management effort
Digital transformation: Explore how right AIOps solution gives an organization more freedom and flexibility to transform based on strategic business goals, without worrying about the IT operations burden