There are applications, data stores and processes in your enterprise that simply cannot go down, no matter what. They are core to your business, and that's why you run and keep them on premises-to ensure continuous operations. With anywhere operations requiring technology support for customers and employees across multiple environments as the new standard, digital demands are accelerating, along with security risks. You need the IT at the core to be ready for this unpredictability.
IBM Power10 is designed to improve performance and security while delivering class-leading reliability. It's designed to respond faster to business demands, protect data from core to cloud, and streamline insights and automation. The family of systems can help deliver a frictionless experience in extending mission-critical workloads across hybrid cloud, without requiring additional middleware or application refactoring.
The IBM Power10 generation of servers is designed to:
Respond faster to business demands:
The Power10 processor delivers new levels of performance as compared to Power9 for the same workloads without increasing energy or carbon footprint enabling more efficient scaling1. Power Private Cloud with dynamic capacity includes metering of Linux, AIX and IBM i environments for flexible consumption consistently2 across public, private and hybrid cloud.
Protect data from core to cloud:
You can support end-to-end security with simplified encryption using memory encryption at the processor level - without management overhead or performance impact. Power10 can also help you to stay ahead of future threats with support for post-quantum cryptography and fully homomorphic encryption.
Streamline insights and automation:
Now you can deduce insights faster as compared to Power9 from enhanced in-core AI inferencing capability in every server3 - no additional specialized hardware required. You can extract insights from your most sensitive data where it resides, eliminating the time and risk of data movement.
With IBM Power you can be ready for today's demands and tomorrow's challenges - no matter what. Power makes it possible.
Join us for an Open talk on your organization's IT strategic priorities and data-centre transformation. Listen in on how IBM Power10 can help in building a futurisitic hybrid data center.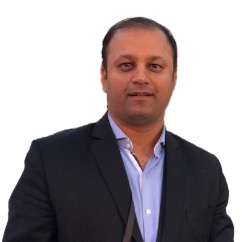 Rohit Sood
Technical Sales leader- Server
IBM ISA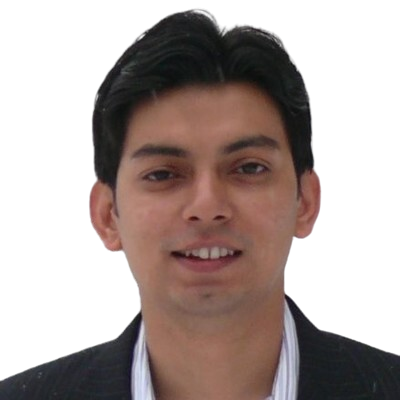 Jaidev Rawat
Business Unit Executive, Power Systems
IBM ISA
Agenda
Time(IST)
Topic
06:30 - 07:00 PM
Registrations & Networking
07:00 - 07:05 PM
Welcome & Introduction
07:05 – 07:35 PM
Presentation Session - Jaidev Rawat,

Business Unit Executive, Power Systems,

IBM ISA
07:35 - 08:00 PM
Demo Session - Rohit Sood,

Technical Sales leader- Server,

IBM ISA
08:00 - 08:15 PM
Q & A
08:15 PM Onwards
Networking Dinner & Cocktails
Taj Santacruz, Mumbai
Chhatrapati Shivaji Maharaj
International Airport,
T1, Off, Western Express Hwy,
Navpada, Vile Parle East,
Mumbai, Maharashtra 400099