With recent reports sharing that ransomware attacks have nearly doubled in 2022 since 2021 and the total cost of Ransomware being said to exceed $20 Billion in 2021, what does the future hold?
Join us for the third installment of Data Security Talks - APAC Edition, LIVE in Mumbai at ITC Maratha so everyone across India should not miss out.
We are bringing together the World's Best Experts and Advisors on Cyber Security as well as India-specific experts. These experts will provide insights into the most recent trends of how enterprises are being exposed to the world of Cyber criminals.
Our India event will look at how sophisticated Cyber Attacks have become, will dive deep into the specific India region regarding cyber-attacks and will share best practices on developing a holistic multi-level data protection & recovery strategy.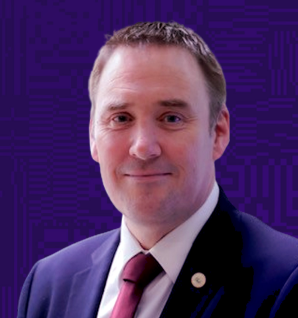 Craig Jones
Director Cybercrime
Interpol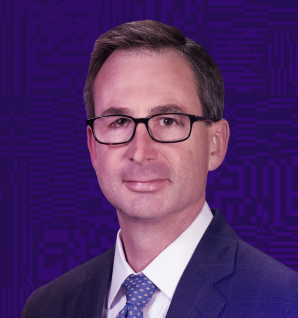 Michael Mestrovich
Chief Information Security Officer
Rubrik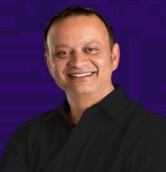 Giri Iyer
Chief Customer Officer
Rubrik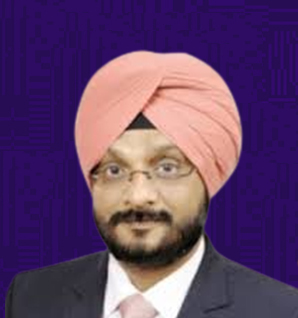 Col Inderjeet Singh
Chief Cyber Officer
Vara Technology Pvt Ltd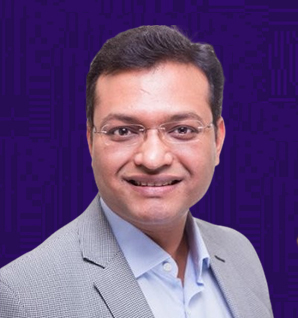 Vigyan Jain
Data Management Solutions Architect, Asia Pacific & Japan
Rubrik Inc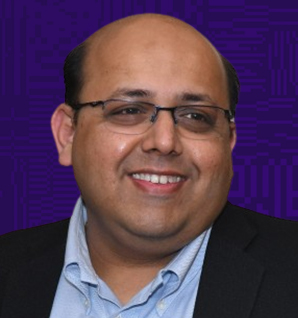 Ritesh Gupta
Country Manager – India
Rubrik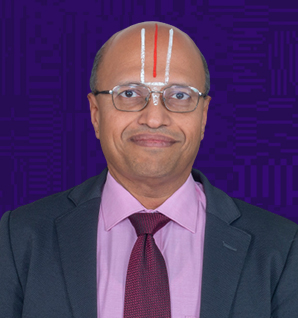 Vijaya Krishna
AVP - IT
Bharat Fritz Werner Ltd. (BFW)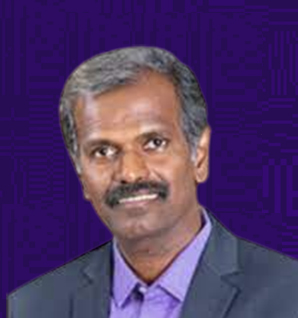 Sendil Kumar Venkatesan
Chief Technology Officer
Shriram Capital Ltd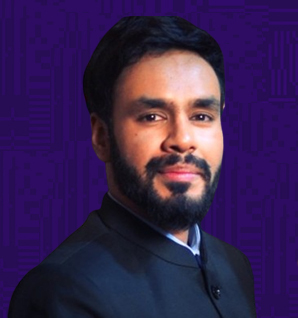 Abhishek Das
Director - Technology & Digital Risk Consulting - India & Middle East Region
EY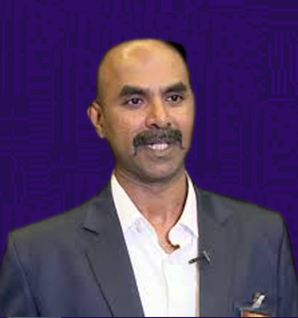 R Srinivas
General Manager - IT Infrastructure & Security
Himalaya Wellness Company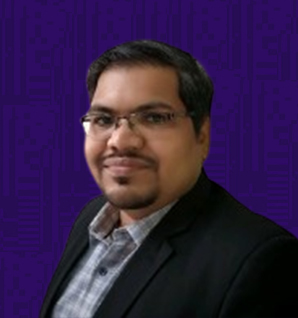 Ashish Chalke
System Engineer
Palo Alto Networks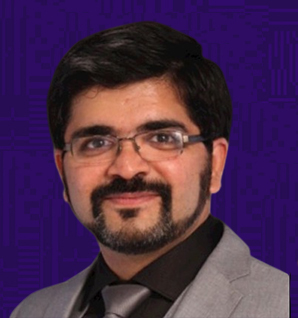 Kunal Dhingra
CTO & Global Head - Enterprise IT
Larsen & Toubro Infotech
---
Cyber Expert Speakers: We promise you renowned world-wide experts as well as experts specific to India. More to come very soon!!
---
Networking: We are hosting executive level security experts from enterprise organisations across India. This will be a terrific chance to network and learn from your peers in a safe and sound environment.
---
Learn from top industry speakers about best Strategies for Consistent Security and Compliance in a Hybrid Multicloud World
---
Explore strategic roadmap to secure your organization with right digital technologies
---
Give-aways: It wouldn't be a Rubik event without sharing some cool give-aways for you to take home!
Agenda
Time(IST)
Topic
9:15 AM
Registration | Light Refreshments | Viewing of Technology Showcase
10.00 AM
Welcome to Data Security Talks: The Future of Cybersecurity is Data Security

Giri Iyer,

Chief Customer Officer,

Rubrik
10:15 AM
Opening Keynote - Security for the New Edge

As digital tech advances in complexity, traditional cybersecurity loses its potency, leaving many businesses vulnerable to exploitation. Thus IT Leaders need to reiterate their strategies and plans in order to mitigate security for this modern era.

Steps to Uncover the Security Gaps in your Organization
Reimagining your approach to cyber security
Supercharge your applications access and end points
Empowering your hybrid workforce with right tools and tech
Need for continuous security alert detection and monitoring
Re-prioritizing your security goals

Col Inderjeet Singh,

Chief Cyber Officer,

Vara Technology Pvt Ltd
10:45 AM
Virtual Fireside Chat: The Future of CyberSecurity & Removing the Stigma

These two Wordwide Cyber Experts who have been in the trenches will share what the future of cybersecurity looks like, the major security dilemmas a CISO faces and how to best confront them. They will also address how the public, private & policing sectors can come together to resolve the ransomware crisis. Moreover, they will advise on what they believe will assist in removing the stigma attached to being hit.

Michael Mestrovich, CISO, Rubrik
Craig Jones, Director of CyberCrime, Interpol
11:05 AM
Panel Discussion: Rethinking Cyber Security for the Modern Era

With organizations working remotely & accelerating digital transformation, the security of employees' devices, customer data has became a major concern for CISO's and IT leaders across the globe.
This session will bring together the IT security leaders from industries to discuss the best strategies they are implementing to ensure optimal security

Get practical methods and long-term strategies to build a more trusted, resilient environment for digital business
Building an information security workforce strategy
Strategies for Consistent Security and Compliance in a Hybrid Multicloud World
ROI out of your security investments

Panel Moderator:
Abhishek Das,

Director - Technology & Digital Risk Consulting - India & Middle East Region,

EY
Panel Member:
Vijaya Krishna, AVP – IT, Bharat Fritz Werner Ltd. (BFW)
Sendil Kumar Venkatesan, Chief Technology Officer, Shriram Capital Ltd
R Srinivas, General Manager - IT Infrastructure & Security, Himalaya Wellness Company
Kunal Dhingra, CTO & Global Head - Enterprise IT, Larsen & Toubro Infotech
Ritesh Gupta, Country Head India, Rubrik
11:50 AM
Tea and Coffee Break
12:15 PM
Fireside Chat : Looking Beyond the Mirror; Staying ahead of the Security Game

With the exponential growth into technological innovations, organisations are increasingly relying on digital to fulfil their innovation and value creation agendas. This session will highlight how you can drive innovation into your security processes with digital technology.

Enabling Innovation into your Security Landscapes
Understand how you can secure your organization with right digital technologies
Transforming security into a business function to drive business growth
Adopting modern security channels to safeguard your business
Navigate towards a security-oriented culture

Ashish Chalke, System Engineer, Palo Alto Networks
Vigyan Jain, Data Management Solutions Architect, Asia Pacific & Japan, Rubrik Inc.
12:45 PM
Rethinking Data Security in the era of Digitalization

As digital and analytics capabilities become more pervasive, organizations need to rethink their data management strategies while transforming their data for the last line of defense against cyber attacks.

Business resilience is a key enabler to drive a data-driven culture. Thinking beyond infrastructure security ensures critical data is protected and governed in compliance with regulations. Today's businesses need the ability to automatically protect data from cyber attacks, continuously monitor data risks and quickly recover data and applications.

In this session, we look into cyber security risks that are influencing data management strategies. We will explore how data resiliency, data observability and data recovery enables organizations to be compliant, reduce cyber exposure and strengthen their competitive edge.

Vigyan Jain, Data Management Solutions Architect, Asia Pacific & Japan, Rubrik Inc.
01:05 PM
Closing Remarks

Ritesh Gupta, Country Manager – India, Rubrik
01:10 PM
Lunch
>

ITC Grand Maratha, Mumbai

Sahar Airport Rd,
near International Airport,
Ashok Nagar, Andheri East,
Andheri, Maharashtra 400099