About
For the last several years, Artificial Intelligence has been top of mind for Business leaders and Technology leaders alike. According to a recent Gartner survey, AI has now been the top priority for CEOs for the third year in a row. This also mirrors the research findings from the Zendesk CX Trends 2022 report where 57% of leaders plan to increase their AI investment by at least 25%
But the biggest challenge comes after companies adopt AI solutions: using AI to improve the customer experience.
At the upcoming Zendesk C-Suite Connect event in Bangalore, Zendesk CTO Adrian McDermott addresses this challenge. In his keynote, Adrian speaks about the evolution of AI, AI's next frontier and the impact on CX. He also elaborates on how leaders can make the most of this technology shift
Also lined up is a panel featuring some of the finest CX and business leaders in the region, and moderated by KT Prasad, VP, Strategic Enterprise, APAC at Zendesk. Through the panel, we will uncover unique perspectives from these industry leaders on how to win at CX in a world where technology disruption is the norm
Finally, we demonstrate how your organization can tie these fascinating technology initiatives with real-world business impact that noticeably changes your customer experience for the better.
Global best practices from Zendesk CTO, Adrian McDermott
The Future of AI, and how it impacts Customer Experience
How Technology can enable superlative customer experiences using AI
Industry leader perspectives on how CX leaders can make the most of the shift towards AI
Creating the business case for AI in CX
Agenda
06:30 PM

Registrations & Networking

Check in with the event organizers, network, and get settled in.

06:45 PM

Welcome address

Vasudeva Rao Munnaluri (RVP, India & SAARC) welcomes the audience

7:00 PM

Keynote address: AI's next frontier and the impact to CX

Adrian McDermott (Zendesk CTO) delivers a compelling keynote relevant to business and technology leaders

7:30 PM

CX Power panel: The Industry leader perspective

KT Prasad (VP, Strategic Enterprise, APAC) moderates an industry leader panel

8:15 PM

Product demo: The business case for AI in CX

Santhosh Kumar Balasubramanya (Head, India Solutions Consulting) to lead an interactive product demo

8:40 PM

Networking dinner and drinks
Speakers
(More speakers and industry leaders coming soon!)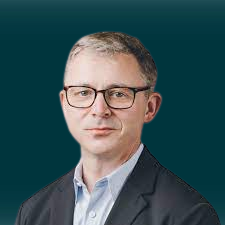 Adrian McDermott
CHIEF TECHNOLOGY OFFICER, ZENDESK
Since 2010, Adrian has led Zendesk's product management and engineering teams, constantly creating new paths for product innovation and development. As the company's chief technology officer, he is currently responsible for defining its long-term strategic product direction that will shape the future of customer service. He also helps guide the company's global customers on how to enhance their customer experience to create better relationships.
Adrian is a Yorkshireman living in San Francisco.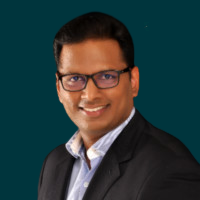 KT Prasad
VP, STRATEGIC ENTERPRISE, APAC
KT Prasad is the Vice President, Strategic Enterprise, APAC for Zendesk. In his current role, he is responsible for Business growth with a focus on helping organisations transform their customer service with beautifully simple solutions.
He has a Bachelor of Engineering (Mechanical) degree from the Karnatak University and over 22 years of management experience in some of the top companies from the software and services industry.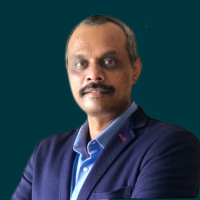 Vasudeva Rao Munnaluri
RVP, INDIA & SAARC, ZENDESK
Vasu is currently the RVP for India & SAARC at Zendesk, where his focus is on helping businesses get more out of their CX Strategy.
In his 26 years of experience in B2B Sales, Vasu has worked across various Industry segments, technology & Applications - On Premise & Cloud. Vasu has previously worked with organizations such as TCS, Oracle, Experian, Quest, SAP, and Salesforce.
Location
JW Marriott Bengaluru

24/1, Vittal Mallya Rd, KG Halli, Shanthala Nagar, Ashok Nagar, Bengaluru, Karnataka 560001